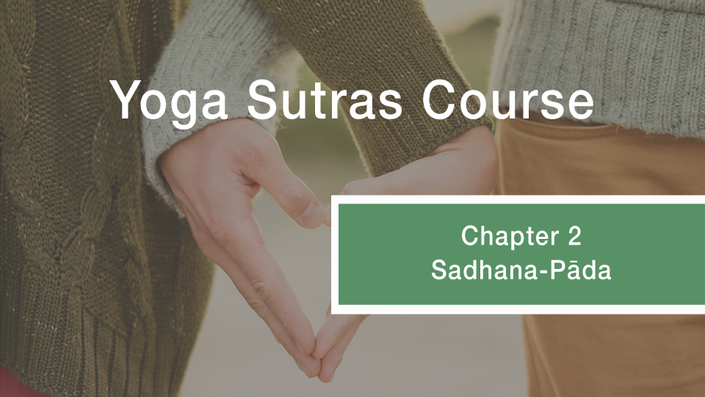 Yoga Sutras: Chapter 2
Learn how to integrate Yogic tools to improve every aspect of life!
Watch Promo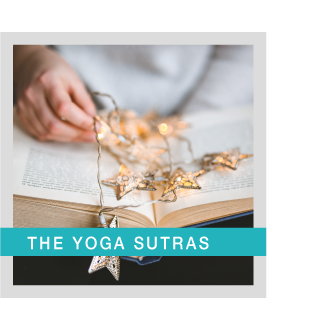 Most Yoga practitioners and teachers are familiar with Yoga's most popular tools; which include the postures (asana), breath work (pranayama) and meditation (dhyana). These tools alone are extremely powerful and can be life-changing; however they are in fact part of a much larger holistic healing system designed to assist us in upgrading our unfulfilling habits and manifesting our highest potential in this lifetime. This complete system and methodology is outlined in the Yoga Sutras of Patanjali; which offers 195 solutions to create harmony at every layer of our being.
---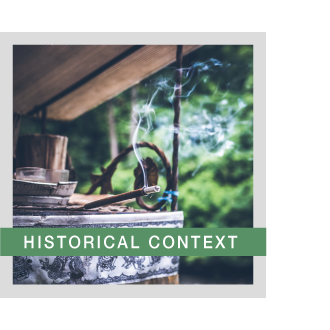 The Yoga Sutras were scribed over 2500 years ago, compiling all previous Yoga-related Vedic texts into one concise Yoga treaty. All ancient Vedic text attempted to answer life's great questions:
Why are we here? And why do we suffer? What can be done to alleviate suffering?
According to the Sutras, we suffer because of our minds. They are distracted, agitated, prone to misperception and cling to unfulfilling habits. Thus, Yoga is really about the mind and not the body!
The Sutras are considered one of the world's first comprehensive psychology texts. Offering a framework to understand the nature of the human condition, as well as practical tools to not only alleviate suffering but also positively transform every aspect of life.
---
---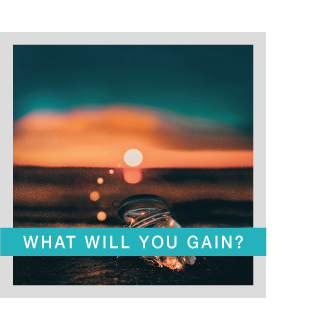 A clear, cohesive understanding of what Yoga really is as well as all the tools in the Yoga Therapy toolbox;
The ability to integrate these teachings into every aspect of your life: relationships, lifestyle, body, breath, mind, senses and perhaps develop a sincere spiritual practice (if you so choose);
The ability to reflect upon your own habits and patterns and consciously upgrade them with new, better ones;
Correct understanding of how Yoga philosophy and practice can be applied to your personal life, enhance your group class teachings or work with private clients;
The ability to chant the Sutras as they've been passed down for thousands of years;
The confidence to take your teaching or yoga therapy practice to the next level by becoming a credible authority.
---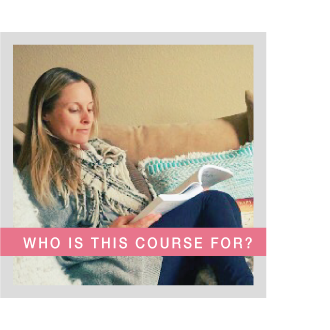 Curious yoga students looking to learn about the complete system of Yoga that cannot be presented in a group class model;
Yoga teachers looking to connect the dots between what they've learned in their trainings or mixed messages received from various teachers or the internet;
Yoga therapists who seek to utilize the Sutras as a key framework for providing Yoga therapy;
Dedicated students who have studied the Sutras and would like a companion course to reference particular Sutras and learn how to chant them.
---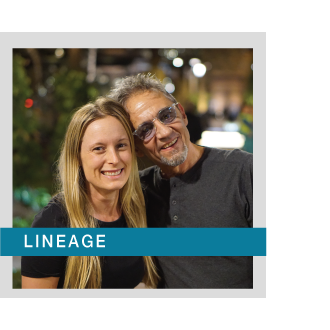 The concept of lineage is very important. The wisdom of the Yoga Sutras has been passed down, translated and adapted to meet the needs of the modern human for thousands of years. No living teacher can claim ownership of these teachings, as they simply flow through us and it is a privilege to have access to them.
I've been studying the Sutras with my teacher Robert Birnberg for over a decade, he studied with his teacher, TKV Desikachar, who studied with his teacher T. Krishnamacharya, who studied with his teacher Ramamohana Brahmachari and so on...
What I love most about our lineage is that the Sutras are always translated in the most practical, universal, and user-friendly manner. As my teacher Robert says, "if it's not practical, it's not spiritual." It's really about concrete and specific ways to utilize these practices to make small course corrections in every day life and return to our most joyful, balanced self.
---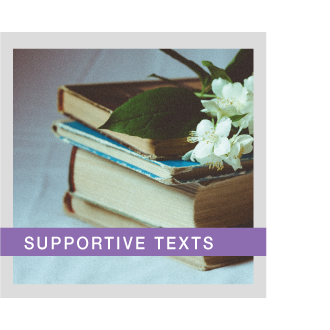 In these videos, I am referencing my handwritten notes received from my teacher Robert Birnberg, the senior teachers at the Krishnamacharya Yoga Mandiram (as I spent a month there in 2011 studying the Sutras), insight from Amy Wheeler, in addition to referring to my own commentary developed and refined over the years.

I recommend reading the Heart of Yoga by TKV Desikachar; which has the Sutras at the end of the book, as well as Liberating Isolation by Frans Moors; which offers a word by word translation of the Sutras, as companion texts to this course.
---
---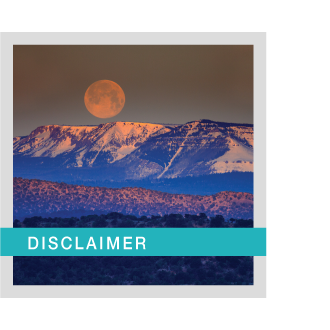 This online course is not a substitute for a real-life teacher or community (sangha).
The Sutras have always been studied in groups, as an integral part of the learning process is the dialogue as to how these concepts apply to "real life." I encourage you to find a teacher or develop a Sutras Sangha and use this course as a reference for personal studies or as a jumping off point for greater discussion in group classes, private sessions or sutras study groups.
---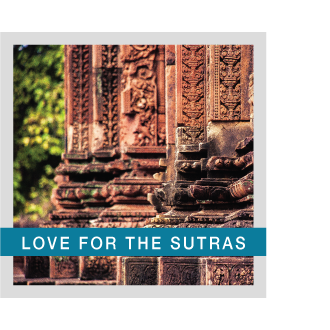 Studying the Sutras with my teacher and community has changed my life more than any other Yoga practice. In fact, you can't even classify the Sutras as a singular practice because it's really the framework and complete system that encompasses all other Yoga practices!!! Not only have these teachings given me the confidence to take my teaching practices to the next level, but also provided me with the self-reflection tools to understand who I really am, what I want out of life and how I can craft my life in a way that is in accordance with my values and allows me to consciously pursue all of my dreams.
Honestly, this is really powerful stuff and.... is a lifelong study! You may read through books, watch these videos, study with a teacher, but will always go back for more throughout the years to reflect, refine, and gain a new perspective as you continue your personal evolution along this path.
I am so proud of this course and truly hope that the content speaks to you in this online format, so that you can continue to use this as reference as you move forward along your own unique path of self-reflection and self-refinement. Enjoy!!!
---
Chapter 2: Sadhana-Pāda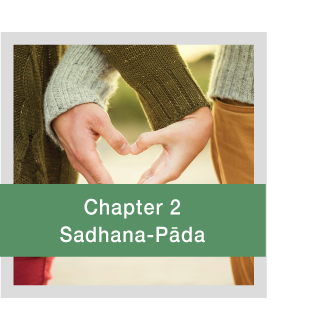 Titled Sadhana-Pāda, this chapter is written for a student with an unstable mind who needs assistance in changing every aspect of life. Practitioners could spend a lifetime on just Chapters 1 and 2 alone! Chapter 2 includes the following topics:
Introduction of the model of Kriya Yoga, as a formula for conscious and sustainable behavior change;
Overview and insights regarding the causes of human suffering, known as the Kleshas;
Tools to overcome the Kleshas and cultivate discernment (Viveka);
Overview of the 8-Limbs of Yoga to not only overcome the Kleshas but create harmonious relationships with all aspects of life;
In depth explanation and examples of the first 5 external limbs;
Introduction to the invaluable tool of Bhavana, to cultivate an alternative perspective and visualize the future of our dreams;
Chanting of each individual sutra, one word at a time.
---

Your Instructor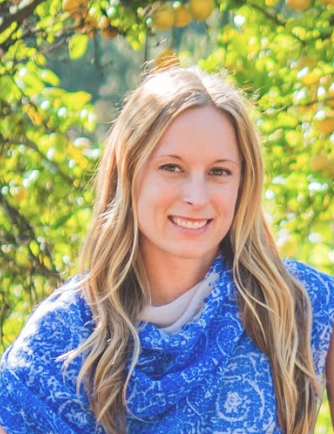 Katie Allen, MPH, C-IAYT co-founded Be The Change Yoga, a studio and Center for Higher Education in Orange County, CA. The studio is deeply rooted in the philosophical foundations of yoga and understanding of yoga as a therapeutic modality. The studio offers Orange County's only Yoga Therapist Training program.
Katie is the Founder and School Director of AlcheMe Yoga Therapy; a yoga therapy company that offers professional training, comprehensive clinical programs, research and outreach initiatives. She received her Masters in Public Health from Tulane University and wrote her thesis on Yoga's ability to prevent and treat chronic disease. She has built successful community-based relationships with hospitals, health systems and clinics to integrate yoga therapy services into their offerings.
She has presented at SYTAR on 'How to develop and market comprehensive yoga therapy programs within clinical settings using a public health perspective' and 'Yoga Therapy as a Health Promotion Strategy for Underserved Communities'.
Katie is also passionate about bringing yoga to under-served communities and has implemented and directs yoga therapy programs at Hoag Hospital, Serve The People Clinic and Korean Community Services Clinic. She's currently building out a Yoga Promotores Program to train Spanish-speaking students to become yoga teachers to spread healthy living practices throughout various community organizations.
Frequently Asked Questions
When does the course start and finish?
The course starts now and never ends! It is a completely self-paced online course - you decide when you start and when you finish.
How long do I have access to the course?
How does lifetime access sound? After enrolling, you have unlimited access to this course for as long as you like - across any and all devices you own.
What if I am unhappy with the course?
We would never want you to be unhappy! If you are unsatisfied with your purchase, contact us in the first 30 days and we will give you a full refund.